Within the medium voltage enclosure voltage measurement transformers can be installed on a withdrawable truck.
The medium voltage enclosure for switchgears modernizations is designed for the replacement of the existing circuit breakers in the medium voltage switchgear, thus insuring the simple and safe extraction of the modern vacuum or SF6 circuit breaker.
All the mechanisms of the medium voltage enclosure are designed and manufactured to offer maximum user safety and convenience of use.
The medium voltage enclosure can be fitted with a whole range of circuit breakers within the medium voltage switchgears:

capacitor bank;
transformer;
radial line;
interconnected line;
motor;
couple;
input.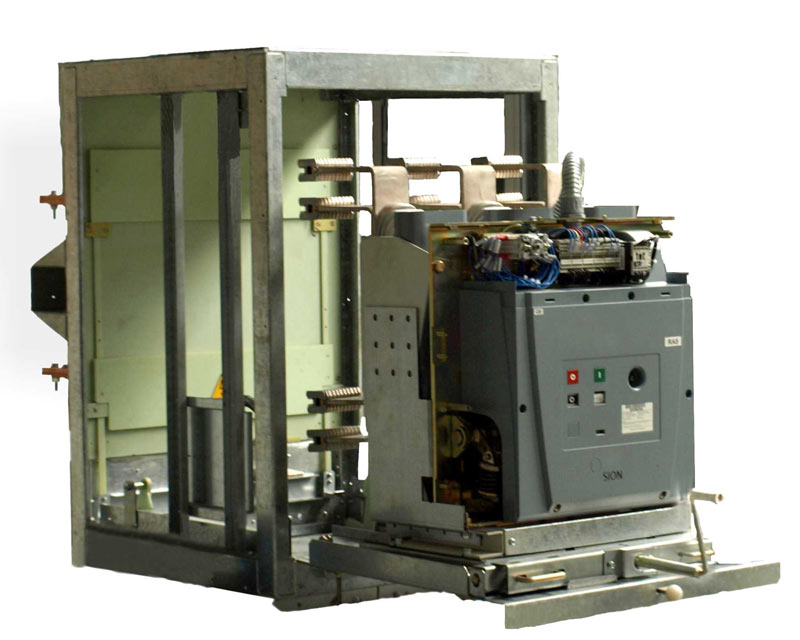 Technical data
UM
Value
7.2kV
12kV
24kV
1.
2.
3.
4.
5.
Rated voltage
kV
7,2
12
24
Operational voltage
kV
6
10
20
Testing voltage 50Hz 1 min
kVef
20
28
50
Lighting impulse testing voltage
kVmax
40
75
125
Rated frequency
Hz
50/60
Rated current
A
630 – 2500
Short time withstand current, 1s
kA
16 – 50
16 – 50
16 – 31,5
Peak withstand current Ipk (Ka)
kA
40 – 125
40 – 125
40 – 80
Protection degree (CEI 60529)
–
IP 31
Surfaces treatment
–
zinc plated/powder coating