This weighing installation is used to weigh animal carcasses in slaughterhouses. The installation is placed on the transport path of the animal carcasses.
Automatic weighing and calibrating are also available, as the equipment has digital inputs and outputs.
Invoicing and document editing can be controlled from the keyboard, as required by the beneficiary.
If necessary, a local display can be installed, with a 4'' (approx. 10 cm) digit height.
The equipment allows communication with a central computer.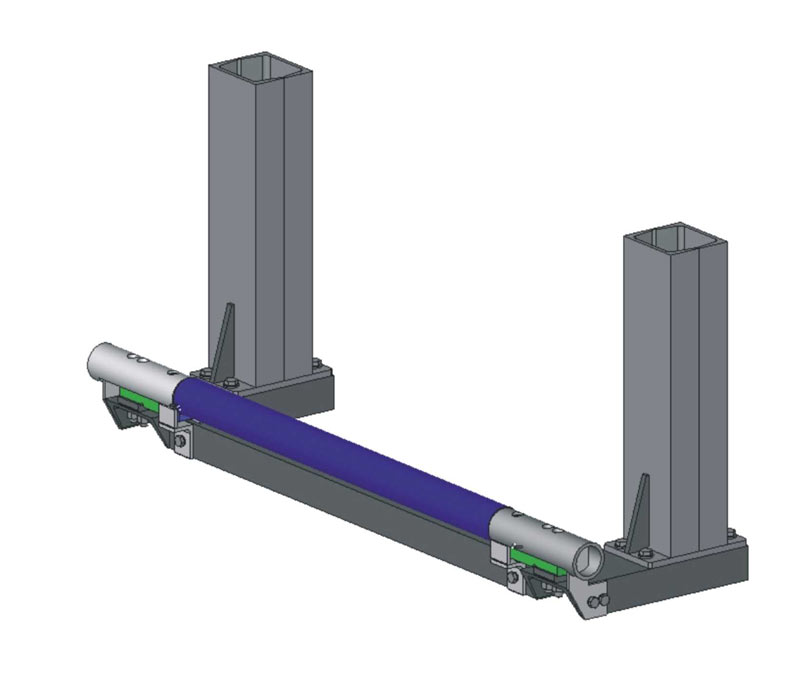 Technical data
Weighing capacity
300 kg/ 500 kg
Division value
0.1 kg/ 0.5 kg
Weighing precision
1/1000….1/3000
Patent approval
EU: DK 0199/47.1
Cell used
UTILCELL
Power supply voltage
220 V, +10%, -15%
Rated frequency
50 Hz ± 2%
Maximum consumption power
50 VA
Protection degree
Mechanical equipment IP65

Electronic equipment IP54/IP65

Operating conditions
Mounting place
Indoor, outdoor
Climatic protection
Temperate, tropical
Ambient temperature

Mechanical equipment
Electronic equipment

-250C … +450C

-100C … +400C