The medium voltage switchgear is designed for the primary distribution of the medium voltage electrical energy in power substations, industrial substations, secondary distribution substations.
Type CI/CE indoor/outdoor electrical switchgears are designed for rated voltage of 7,2; 12; 24 kV and rated current up to 4000 A.
Applications:
Thermal-electrical plants,
Hydro-electrical plants,
Nuclear-electrical plants,
Mining industry,
Naval industry,
Oil industry,
Chemical industry,
Subscriber transformer posts,
Airports,
Transformer stations and substations.
The indoor medium voltage switchgear is made of metallic elements assembled to form compartments with simple/double busbar system, aer insulated.  It can be manufactured withdrawable version (with truck) or fixed version (without truck). It can be equipped with vacuum circuit breakers (SIEMENS, ALSTOM, SCHNEIDER, EATON, ABB, TAVRIDA, or others) or SF6 (ABB, ALSTOM, SCHNEIDER, or others) or air or SF6 disconnectors (SIEMENS, ALSTOM, EATON, ABB) .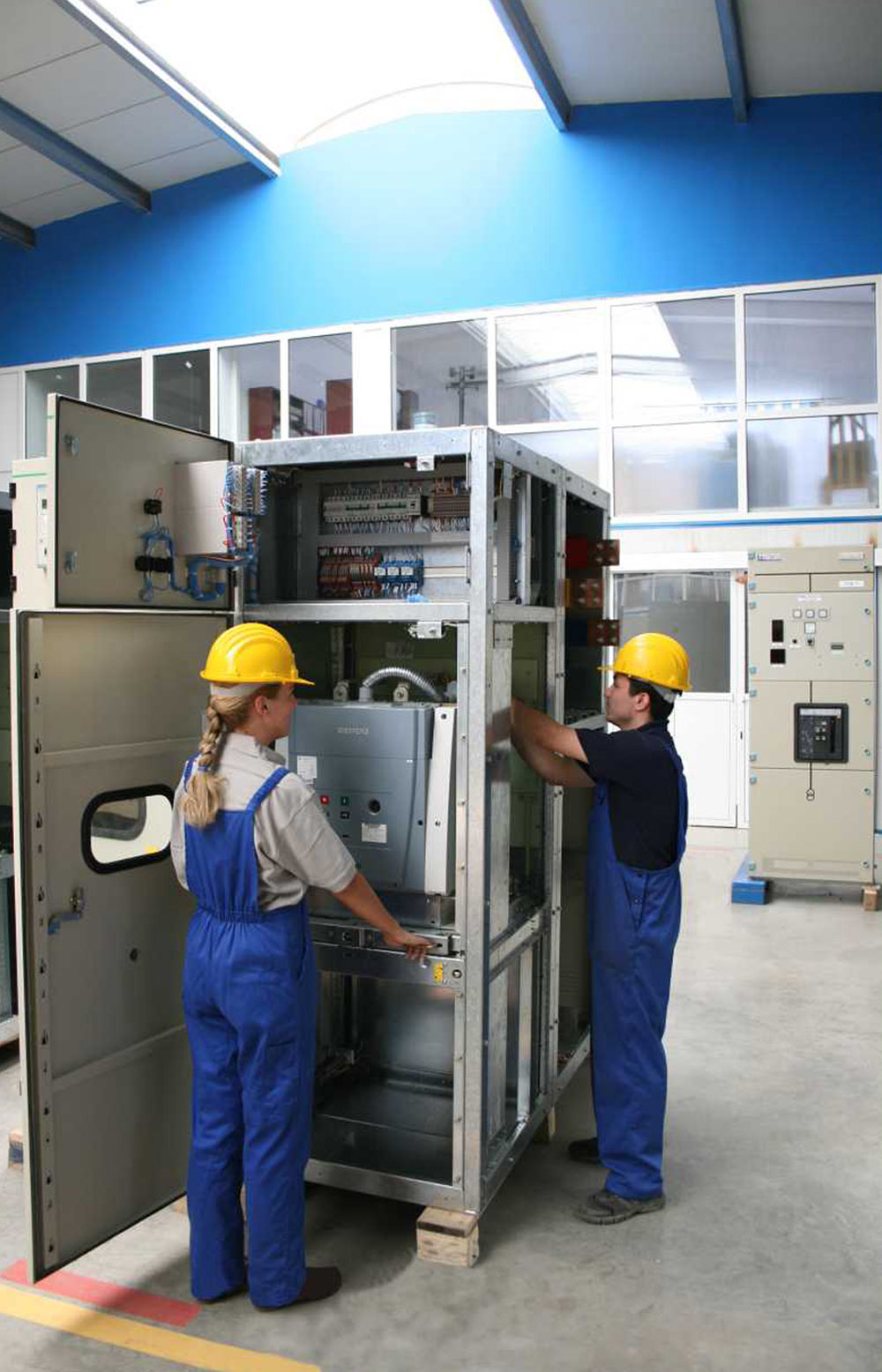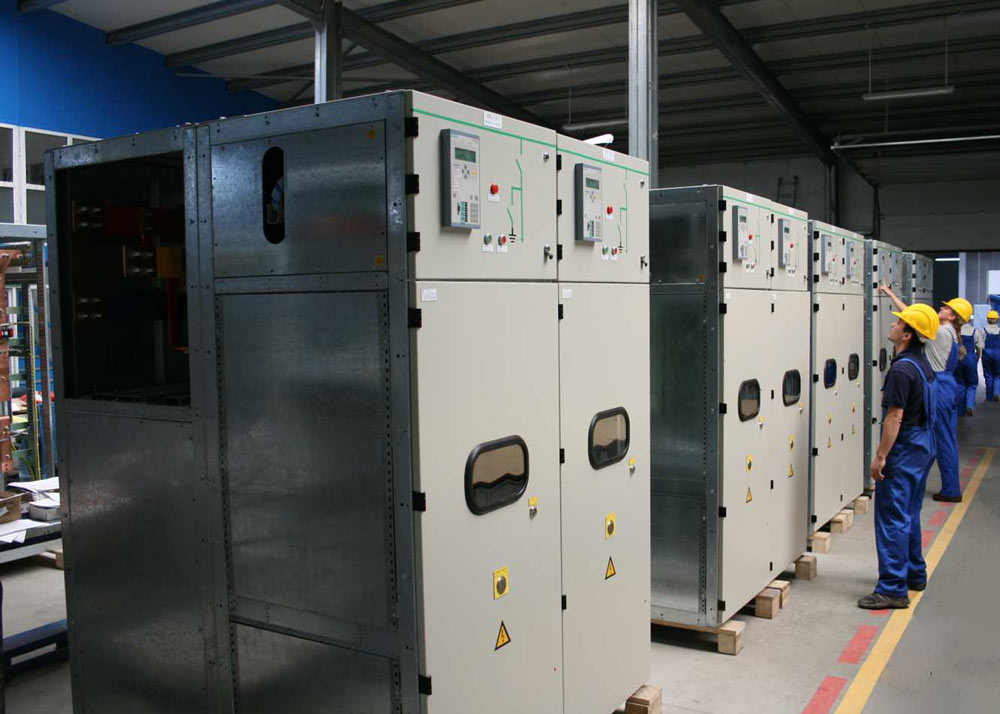 Versions:
Indoor or outdoor,
Transformer outgoing panel,
Coupler

panel

with circuit breaker,

Coupler panel without circuit breaker (dummy truck)

,
Outgoing feeder panel,
Motor panel,
Capacitor bank panel,
Voltage measurement panel,
With/without surge arresters,
Auxiliary transformer panel.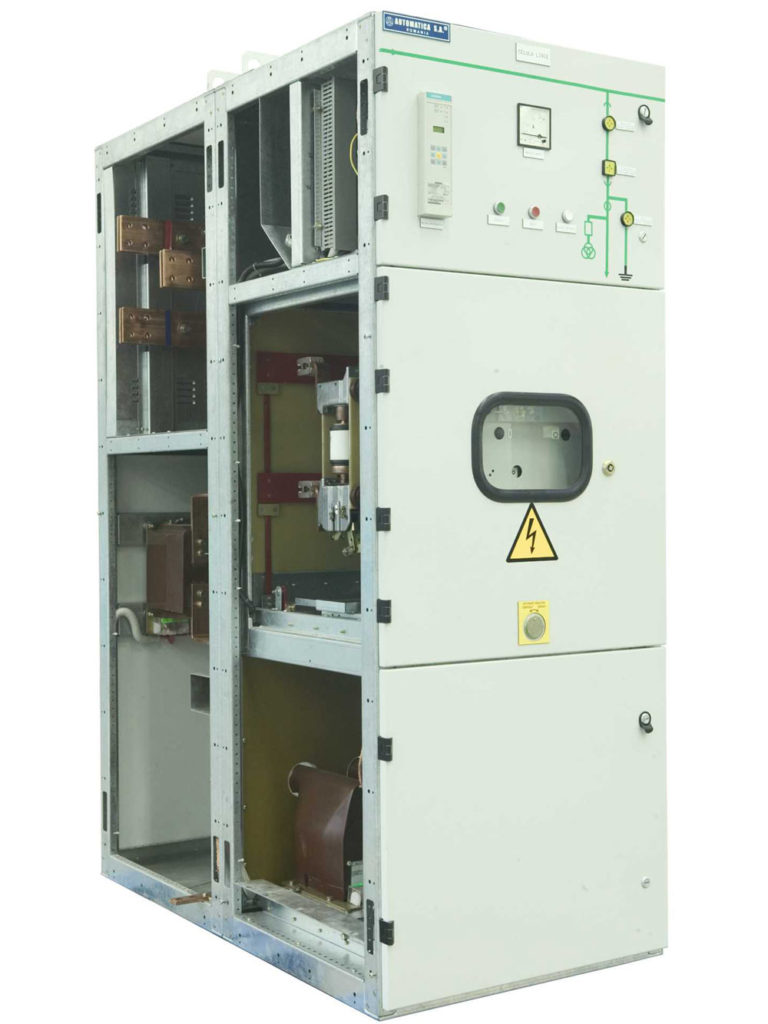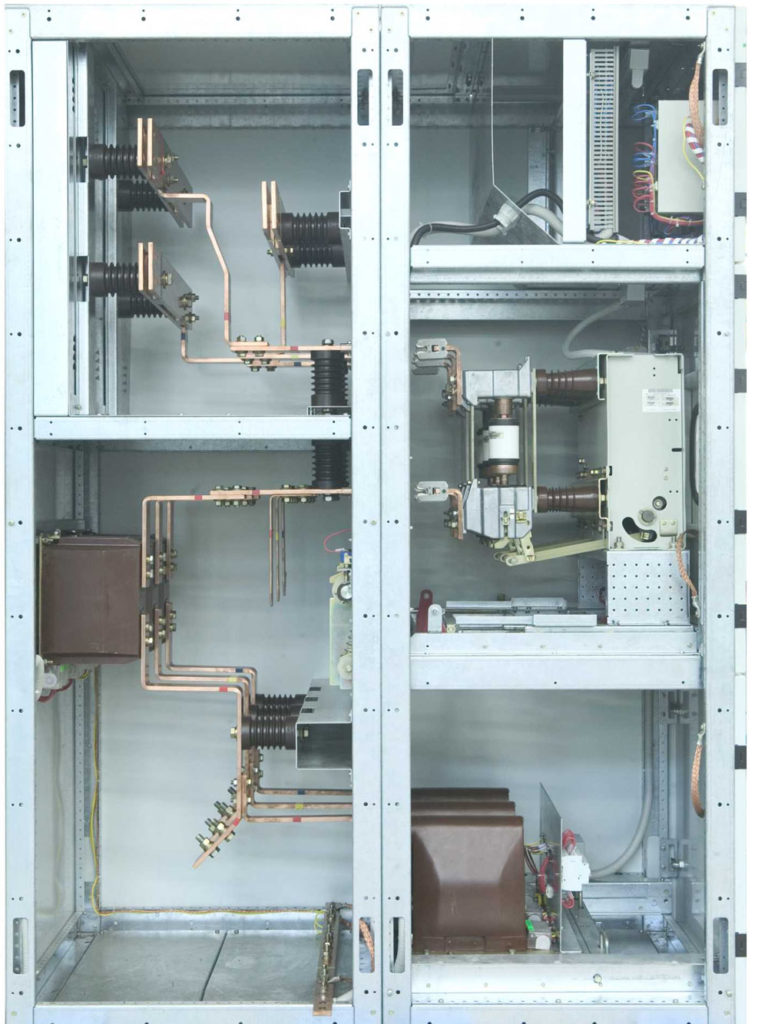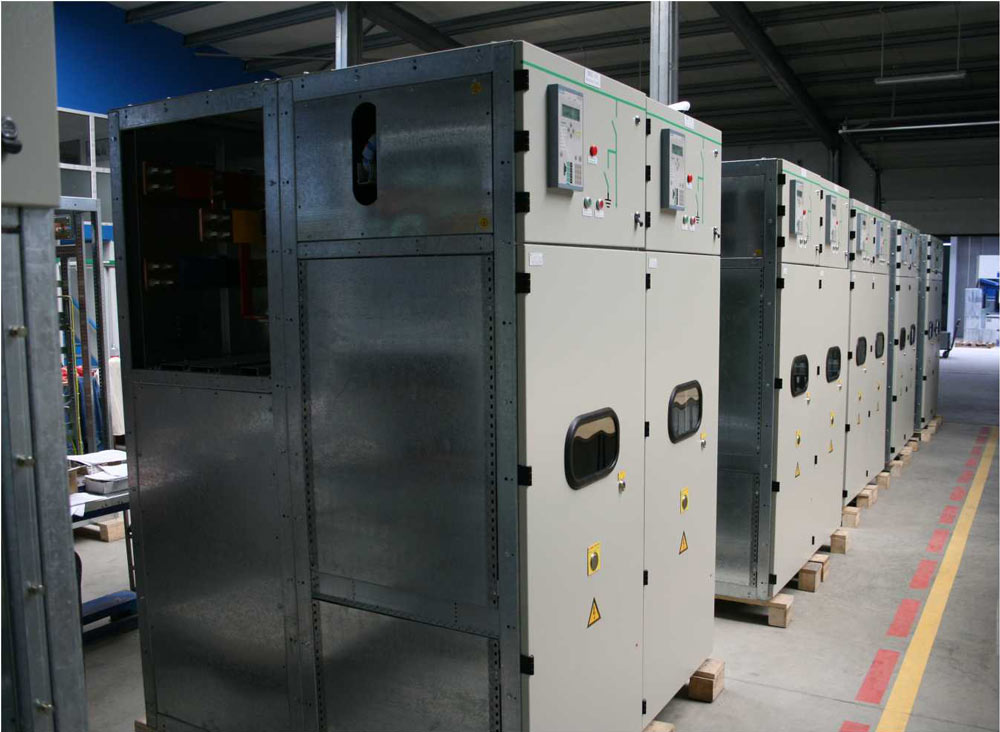 The switchgears are built so that all operations and maintenance operations including regular checks of the phases' succession, earthing connections, cable's fault detection and dielectric tests can be done in safe conditions.
Thanks to a high degree of automation the switchgears can be integrated in a remote control SCADA monitoring system.
The switchgear can be equipped with devices from our traditional suppliers SIEMENS, ALSTOM, SCHNEIDER, EATON, A
BB, TAVRIDA or devices from other producers according to our customers' requirements.